Anthony Norrie DO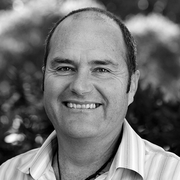 Anthony Norrie DO GradDip(OsteoPaed)
ist Mitglied des international tätigen Dozententeams "Rule of the Artery".
I trained in England, returning to New Zealand in 1986 to a profession still in its infancy. The small number of osteopaths and consequent few opportunities for continuing education precipitated the first of my many sojourns to the United States of America for further training In Osteopathy in the Cranial Field (OCF).
These journeys and the need to provide appropriate training in OCF in Australasia prompted the establishment of the Sutherland Cranial Teaching Foundation of Australia and New Zealand (SCTF of ANZ) of which I was a founding member and within which I continue to teach. My postgraduate studies also involved doing Graduate Diploma in Osteopathic Paediatrics through RMIT in Melbourne.
My clinical interests are definitely orientated to the beginning stages of life – from conception through pregnancy to childbirth and infancy to childhood – and the various challenges associated with these stages. Osteopathy has been a blessing in my life – It has fed my mind, my soul and my family! It has been a privilege to work with the people of Auckland these past 28 years and to share a big part of me with all those whom I have seen, a sharing I trust will continue.
I practice from Stillpoint Osteopathic Medicine Centre, Auckland http://www.stillpointosteo.co.nz