Pamela Vaill Carter DO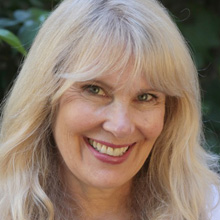 DO, BSc (Hons) Ost Med, ND, FSCCO, MSc Paed Ost, Dip Acupuncture
Pamela Vaill Carter kam 1990 aus Californien nach Großbritannien und absolvierte hier ihre osteopathische Ausbildung. Neben einem BSc am British College of Osteopathic Medicine (BCOM) verfügt sie über einen MSc in Pädiatrischer Osteopathie am Osteopathic Centre für Children (OCC).
Pamela Vaill Carter verfügt über eine reichhaltige Lehrerfahrung. 1997 bis 2009 war sie als Dozentin und klinische Tutorin am BCOM tätig. Gegenwärtig ist sie Beraterin und Lehrerin am OCC sowie Trustee und Mitglied der Faculty des Sutherland Canial College of Osteopathy (SCCO). In diesem Rahmen unterrichtet sie regelmäßig postgraduale Kurse in Großbritannien und Europa.
Pamela lebt und praktiziert in London, GB. Sie ist Mitglied des General Osteopathic Council (GOSC) sowie der British Osteopathic Association (BOA).